Accounting and Tax

Preparation For Your Business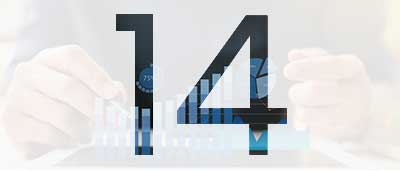 Our services are provided by qualified accountants and tax advisors who have 14 years of experience across the UK regulatory regime. We provide bespoke planning and consulting services to make sure you don't pay any more tax.
Clients feel, RVK Accountancy Ltd offers real value for money and can select the services that suit their needs. We make sure to provide you quick and efficient customer service.
Better Ideas | Enhanced Results
RVK Accountancy Ltd is a UK based firm focusing on providing national accounting and tax services for SMEs with business interests.
Our team of experts is always available to deliver a comprehensive range of accounting services, expertise and advice to help you achieve your most important business goals, whether you are looking to start your own business or planning for expansion.
RVK Accountancy Ltd works very closely with the clients to gain a full understanding of the client's business.  We have the specialty to tailor our approach as per our client's needs and requirements. We invest our time to get to know you and your business to build a strong and long-term relationship.
Annual Accounts
RVK Accountancy Ltd will make sure that you and your staff are relieved from the troubles and burdens of in-house bookkeeping and accounting along with your annual accounts.

Tax Returns
We do take care of the administration of complying with tax legislation for businesses. It includes preparing and submitting your partnership or corporation tax self-assessment returns.

VAT Returns
VAT can be a time-consuming headache for businesses. Our VAT advisors can help you to calculate VAT and assist you in getting more value out of Value Added Tax (VAT).

Payroll Services
Understanding the rules and regulations can waste your precious time. RVK Accountancy Ltd can handle everything related to payroll while you concentrate and spend more time on core business
Bookkeeping services are an important and time-consuming task for all businesses. The responsibilities under this service include staying on top of purchases, sales, receipts, and payments made. When you get help in these tasks from experienced professionals, you can free up time to focus on the job of running and growing your business. RVK Accountancy Ltd provides you with a range of bookkeeping services which include the latest software as well as apps and remove manual record-keeping tasks to improve your overall efficiency.